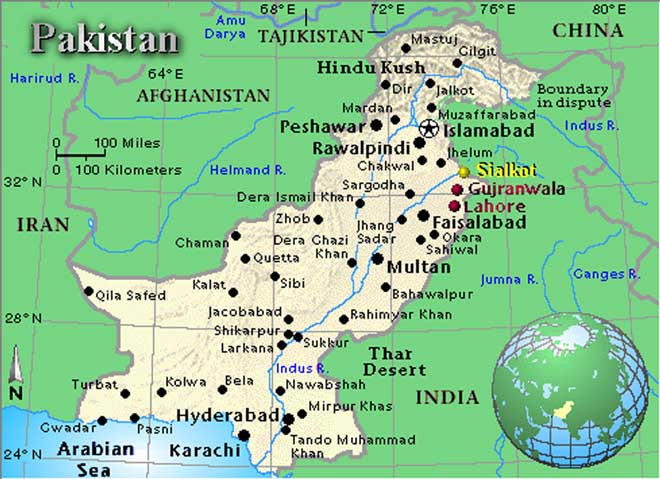 ISLAMABAD: Pakistan wants an elimination of non-tariff barriers facing trade transactions in South Asia to give an impetus to the intra-region trade and further regional economic integration, a minister said.
"Non-tariff barriers in the intra-region trade must be brought down to pursue greater economic integration among Saarc (South Asian Association for Regional Cooperation) countries," Minister for Commerce Khurram Dastgir Khan said, while talking to the representatives of the SAARC Chambers of Commerce and Industry (Saarc CCI), led by its President Suraj Vaidya. "They (countries) can benefit by enhancing intra-region trade."
Only five percent of the total foreign trade of South Asian countries is among them, though they are living near to each other.
Experts said there are a number of roadblocks to the intra-region trade, including poor interconnectivity and non-tariff barriers.
The State Bank of Pakistan has already identified the main issues impeding trade growth. It said transaction costs of cross-border remittances in the Saarc region should be reduced. There is a need for capacity building of officials of member countries and establishment of Saarc Finance statistical database. The State Bank also called for joint research studies to explore common areas of interest.
Minister Khan said despite a slow-down and bleak forecasts for the international trade in the near future, the intra-region trade could be increased.
He said regional trading blocs, like European Union, Mercosur, Association of Southeast Asian Nations are deeply integrated, "and enjoy high percentage of trade within the region as compared to the Saarc."
"Trade enhancement in the region requires bold initiatives from all the partners and private business sector has to be more vocal in conveying their message," he said.
Khan said Pakistan has implemented numerous trade facilitation measures to support Afghan transit trade, which has resulted in the increase in Afghan transit trade from Pakistan in terms of the containers traded. Similarly, Pakistan held an understanding with Sri Lanka to further expand the bilateral free trade agreement, which will boost the bilateral trade, he added.
Vaidya said the Saarc CCI pinned its hopes of progress in economic integration on the upcoming SAARC summit to be held in Pakistan later this year.
He appreciated the Pakistan's continuous endeavors towards furthering economic integration in the region.
"The world is witness to the fact economic cooperation and foreign trade has taken precedence over all other issues," Saarc CCI head said. "Saarc CCI is holding a round of meetings with the governments in Saarc to convince them to improve trade facilitation and liberalisation in the region."
http://www.thenews.com.pk/print/112…non-tariff-barriers-for-regional-trade-growth
Source: http://defence.pk/threads/pakistan-keen-to-end-non-tariff-barriers-for-regional-trade-growth.427137/#ixzz464yr3jTo