Indian Mujahideen operative Hyder Ali Shaqoor is believed to have been assigned the job to assassinate BJP prime ministerial candidate Narendra Modi, reports Vicky Nanjappa.
A plot to eliminate Bharatiya Janata Party prime ministerial candidate Narendra Modi is being devised, say sources in the Intelligence Bureau. An IB report says that terror outfits, Indian Mujahideen and the Lashkar-e-Tayiba, have drawn up detailed plans to carry out the task.
The IB report also states that Hyder Ali Shaqoor, an alleged IM operative from Aurangabad, has been assigned the job.
Though Shaqoor has been part of the IM for the past five years, the police do not have much information on him. His name cropped up after he surveyed a few targets in Uttar Pradesh ahead of Modi's Gorakhpur rally.
There were sketchy details about him during the October 2013 Patna serial blasts as well, and he is believed to be involved in it along with IM operative Tehsin Akhtar, who allegedly masterminded the Patna serial blasts.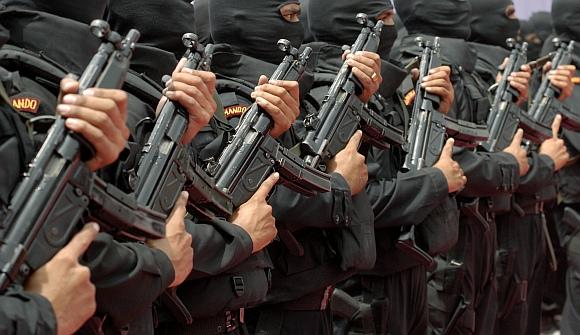 IB sources say that the IM and LeT have assigned the task of assassinating Modi to three sharp-shooters, which will be overlooked by Hyder Ali Shaqoor.
Shaqoor was also said to be in touch with Abu Faisal, a Students Islamic Movement of India operative. Faisal had escaped from the Khandwa Jail in Madhya Pradesh on October 1, 2013, and was allegedly in touch with several operatives before he was rearrested on December 24.
IB sources say that Faisal had contacted members of the Hizbul Mujahideen and the Tehrik-e-Taliban to assist the IM in this job.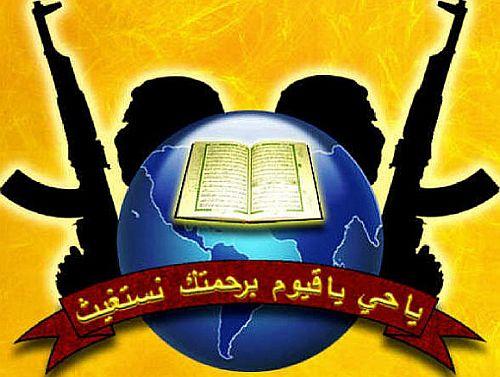 The IB has sent a team to Nepal as it is suspected that the sharp-shooters would enter India from there. Three sharp-shooters of Pakistan origin, working for the Lashkar and IM, are under the scanner.
But some intercepts suggest that the Lashkar may spring a surprise and order the International Sikh Youth Federation to carry out the job of eliminating Modi. Although the ISYF has nothing against Modi, they owe the ISI a big favour for sheltering them.
The intercepts have also led the police to question Yasin Bhatkal about the plot, but the latter could only confirm the urge among the IM cadres to eliminate Modi and could not provide any fresh inputs into the actual plot, leading the intelligence to conclude that the plan was hatched after Bhatkal's arrest.