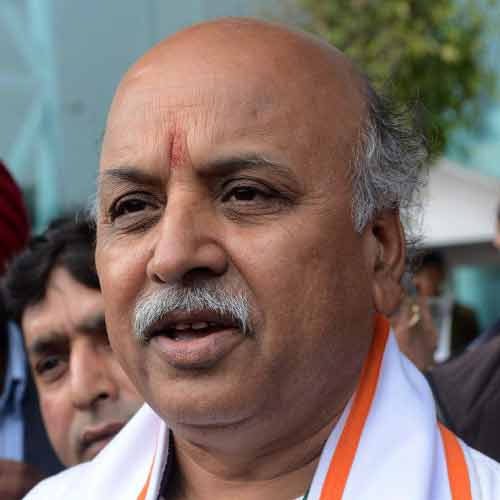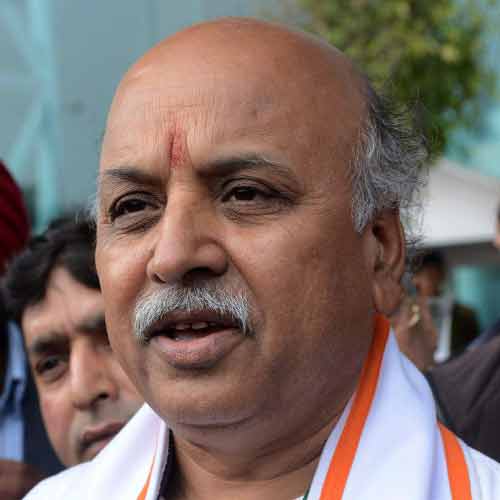 Asserting that the Vishwa Hindu parishat (VHP) was committed to eradicating untouchability in the country, the organisation's international working president, Pravin Togadia said on Thursday that it was working towards uniting all Hindu backward communities, including SCs and STs, to build a healthy Hindu society.
Speaking to reporters in Belagavi, he said the parishat wanted to allow backward communities to enter temples as frequently as any other community, and provide a common cremation ground for all Hindus.
Unapologetic about the "reconversion" of  Muslims and Christians  to Hinduism, he said it was progressing "briskly." 
"The people returning home will be welcomed with love and never forced to convert under any circumstances. Unfortunately, the anti-Hindu communities are spreading false propaganda about this process,"  he said, claiming a large number of  Muslims and Christians were reconverting to Hinduism in Karnataka, Andhra Pradesh, Kerala and in north India.  
Accusing Chief  Minister Siddaramaiah of  behaving " like the Mughals" by trying to take control of Hindu mutts, he   challenged him to introduce a Bill to take over mosques and churches.
Questioning the need for the government to release a Rs 22,000 subsidy to those going on  Haj , he said devotees visiting  holy Hindu places should also be similarly funded.