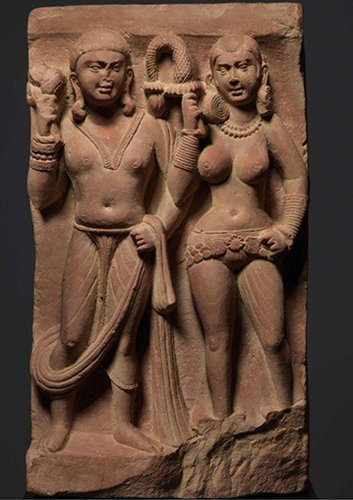 NEW YORK, NEW YORK, December 21, 2016 (New York Times): One of New York's most prominent antiquities dealers was arrested Wednesday on charges that she obtained millions of dollars in stolen artifacts from international smugglers and sold them illegally — often through major auction houses — by creating fraudulent documents to camouflage their history.
In a complaint filed in Manhattan Criminal Court, prosecutors with the district attorney's office say that the dealer, Nancy Wiener, and several co-conspirators have trafficked in illegal antiquities since at least 1999. Prosecutors say the charges arose from months of interviews with confidential informants, an examination of thousands of emails and other seized documents, and years of investigations into international smuggling networks. The authorities raided Ms. Wiener's gallery in March.
Ms. Wiener and her mother, Doris, who died in 2011, are legendary among New York's elite dealers. They are credited with helping kick off the market in Indian and Southeast Asian art. The complaint against Ms. Wiener provides a rare look at how looters, smugglers, art dealers and others may conspire to plunder relics from Indian shrines or Cambodian jungle temples, ferry them into the United States, give them fake pedigrees, and burnish them for sale as lawful imports.
Source: http://www.nytimes.com/2016/12/21/arts/design/prominent-antiquities-dealer-accused-of-selling-stolen-artifacts.html