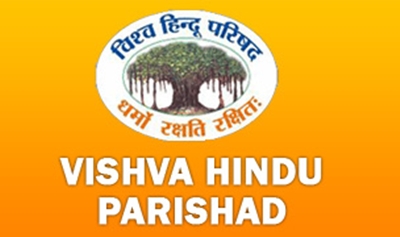 The Vishwa Hindu Parishad has sought the intervention of the National Commission for Minorities (NCM) in ensuring the protection of Hindus and Sikhs in Muzaffarnagar.
A delegation led by Dr. Surendra Jain met Naseem Ahmad, chairperson of the NCM, to flag issues such as the alleged recruitment of the youth to the ISIS and 'love jihad'.
"It is a clear indication of the fact that a section of the Muslim community wants to force everybody to live on its terms on the lines of the Wahabist and Salafist world views. The roles of the administration have been totally partisan. In order to be seen ahead in the race for appeasement, not only the rioters got a free hand but also frame false cases on innocent Sikh and Hindu leaders. Even now in the matter of assessing the losses to life and property and determining the compensation, discriminatory ways are obvious," the VHP said.