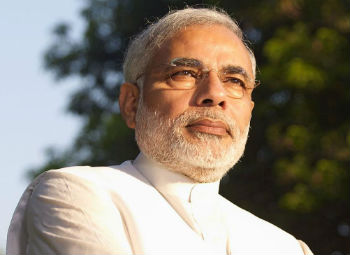 With its affiliates publicly opposing key policy decisions of the government, the RSS brass has reined them in with a clear message that it is in no mood to create obstacles for the Narendra Modi regime in its very first year in power.
This moratorium of sorts, a top Rashtriya Swayamsevak Sangh leader told HT, would give the PM the elbow room he needs to unveil his policies.
Several Sangh Parivar organisations have, in the recent past, spoken out against the government's decision to allow foreign direct investment in different sectors, initiate labour reforms and approve field trial of genetically-modified (GM) crops.
"All top RSS leaders believe Modi should be given space and time to deliver. All of them, including RSS chief Mohan Bhagwat, have told Parivar members that the Sangh will not – at least for a year – create trouble for Modi by raising issues on which he has strong opinions," the senior RSS functionary said.
Senior BJP leaders were learnt to have been instrumental in persuading the party's ideological parent to rein in 'in-house' dissenters.
Earlier this month, the Bharatiya Mazdoor Sangh —India's second-largest trade union with over 10 million members — had opposed the government's decision to increase the cap on FDI in insurance, defence and railways.
It also raised a voice against proposed labour reforms and threatened to go on strike if the insurance bill was passed.
Another Sangh associate, the Bharatiya Kisan Sangh, opposed proposed changes in the land acquisition policy. The Swadeshi Jagaran Manch, meanwhile, went to the extent of issuing a statement saying the government had accepted its request of stopping field trial of GM crops, a claim later rejected by the NDA.
The RSS' decision to stop interference by its affiliates in the government's business has also disappointed some BJP leaders, who had sought its intervention on party and organizational matters.
Though he has inducted many RSS leaders into the party, BJP president Amit Shah – who has roots in the Sangh – is said to be keen on ensuring that it's all smooth sailing for the government, especially while taking bold policy decisions.
The RSS' support has also helped the PM and Shah pick national office-bearers and parliamentary board members of their choice, even at the cost of antagonising established leaders. The BJP had on August 26 dropped veterans AB Vajpayee, LK Advani and Murli Manohar Joshi from the parliamentary board, denying them any say in the party's decision-making process.