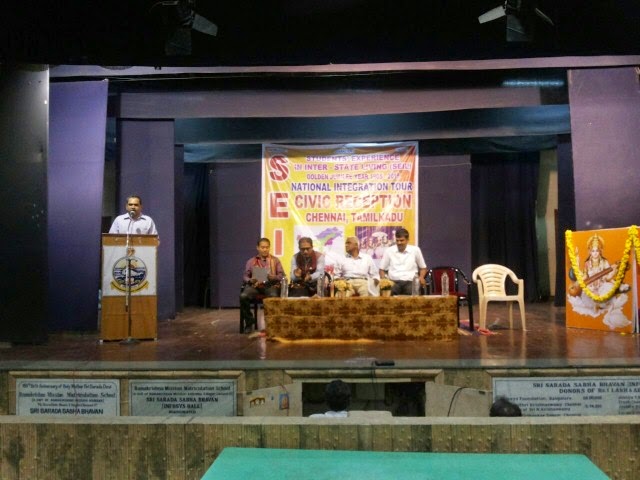 Students Experience in Inter State Living (SEIL), an initiative of ABVP, to establish a cultural rapport and to provide opportunities to the youth of the country to experience Unity in Diversity, a special programme was organized in Chennai to celebrate its Golden jubilee.  National Integration tour of North East students to the rest of the country is arranged to make them aware of the cultural similarities across the nation.  North-East Students performed various cultural programmes exhibiting the culture of their seven states.  
Shri P Sriam, Chairman, Chennai Institute of Technology spoke.  Shri M Balasubramaniam, Director, Mangal Thirth Estate Ltd. emphasized that our pride lies in the richness of our culture.  Speaking at length, he said knowledge, character and religion plays a vital role in shaping the society.  Retd IAS N Murugan appealed to contribute one's efforts to develop integration. 
In a special address by Shri Atul Kulkarni, Secretary SEIL said,  "…North East being richest in its culture and heritage, lack of awareness of these States is the issue of concern.  People should develop contact with each other and understand their ethical values.  Relationship continues even generations also.  Various workshops are conducted to read, understand more about North-East and their culture."
Dance exhibiting the culture were part of the programme and one could see the hall was with full of spirit of togetherness.