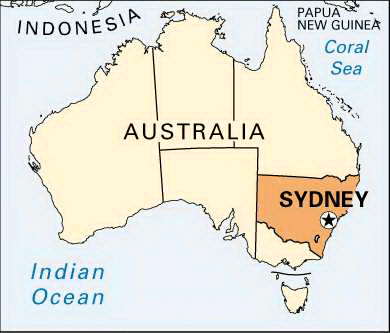 Sydney, Oct 22 (IANS): The Sydney Opera House was lit up in a vibrant orange colour to celebrate Diwali, the Indian festival of lights.
According to a statement released by the Community Relations Commission for a Multicultural New South Wales, the Opera House was lit in Diwali colours for one night only until Tuesday midnight.
The lighting was done on the sidelines of a Diwali event hosted by NSW Premier Mike Baird and Minister for Citizenship and Communities Victor Dominello.
Baird and Dominello were joined by Multicultural NSW Chair and prominent member of the Indian community, Hari Harinath, on the occasion.
"This is the first time the Opera House has been lit up in celebration of Diwali, the festival of light celebrated by the global Hindu community," Baird said.
"The sails of the Opera House lit up as Dominello and Harinath joined me to light a traditional diya, a ceremonial lamp in Hindu culture that signifies the lifting of spiritual darkness and the renewal of life. Deepavali is celebrated across the world. This special event has been held for the Hindu community of NSW, which makes a valuable contribution to our multicultural society," Baird added.
Dominello said the state's South Asian community was made up of over 200,000 people who now call Australia home.
"Deepavali has been celebrated for centuries across the Indian subcontinent and many thousands of people from this region now call NSW home. People from India, Pakistan, Bangladesh, Nepal, Sri Lanka as well as South East Asia have brought with them the rich traditions of Deepavali and we appreciate the positive contributions they've made to our multicultural society," Dominello added.
The NSW Parliament House was lit up simultaneously and will remain lit each night until Nov 5, when the Premier hosts a Diwali event at Parliament House.