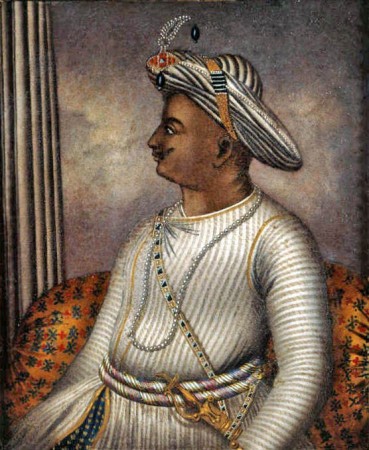 The Congress-led Siddaramaiah government is gung-ho about celebrating Tipu Sultan's birth anniversary on November 10. However, Bharatiya Janata Party, Rashtriya Swayamsevak Sangh and some Christian groups are in no mood to allow this to happen.
On November 8, a rally will be held in Bengaluru by the BJP and RSS, but this is being preceded by state-wide protests. Kodugu and Mangaluru have high anti-Tipu sentiment and it is reported that even local Congress leaders are not in favour of these
Meanwhile, Siddaramaiah stated on Sunday, "I see that there is opposition to the celebrations from various quarters. If there is a threat to peace and harmony due to Tipu Jayanti, the government will tighten security and still observe Tipu Jayanti." Mallikarjun Kharge, the leader of the opposition in the Lok Sabha, questioned the RSS' protests by asking, "When they can celebrate Nathuram Godse can't we celebrate Tipu Sultan?"
The BJP and RSS perceive Tipu Sultan as a violent ruler and a bigot. In 2015, there were clashes between groups over the celebration of Tipu Jayanti. Two people were killed during the clashes. This year, the Karnataka CM is set to add more security to prevent clashes and as for the RSS, he said, "The RSS is communal and they will try to spread hatred."
Bengaluru technology mogul Mohandas Pai told PTI, "The state government's plan to celebrate Tipu Jayanti is like the central government celebrating the anniversary of Aurangzeb, who was a tyrant Mughal Emperor and a staunch religious fundamentalist."
Pai added, "What the government is doing is playing politics, which is wrong and I would request them not to do it. If they want to celebrate, let them celebrate Mirza Ismail, Wodeyars – both were benevolent rulers. Let them also celebrate Sir Visveswaraya, the greatest engineer we ever had."
Who was Tipu Sultan?

Tipu Sultan, also known as the Tiger of Mysore, was an 18th century Mysore ruler. The Muslim ruler is said to have destroyed many temples and is accused of converting thousands of Christians and Hindus to Islam. He is also alleged to have killed many Hindus and Christians.