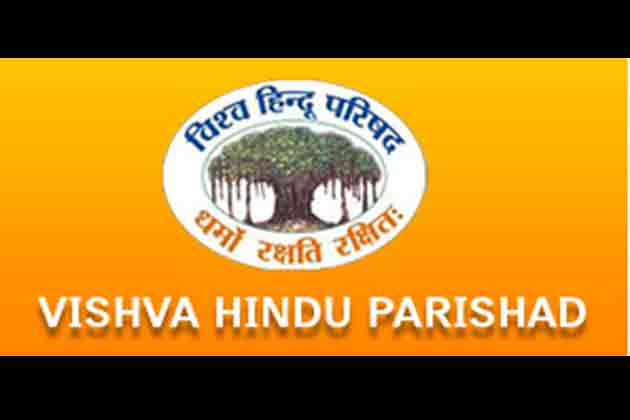 Meerut: Vishwa Hindu Parishad (VHP) workers were booked for ransacking a police station in Shamli. They alleged police inaction in what they have claimed to be a case of 'love jihad', after a 40-year-old Muslim man and a 22-year-old Hindu girl went missing. VHP has claimed that the police have booked their workers wrongly and have threatened to move the National Human Rights Council (NHRC) if the case is not withdrawn. They drew parallels with the Kawal eve-teasing case which had prompted the Muzaffarnagar riots of 2013. They claimed that if the administration and police continued to "help culprits, the consequences could be the same" as 2013. Shamli was among the worst-hit districts in the 2013 riots.
"On December 1, a Hindu girl went missing. The family's tenant Mohammed Asif (40) was missing as well. It was alleged that he had abducted her and taken her with her to an unknown location. After the family came to us, we registered a case and the investigation took its own course. We even arrested his brother Mohammed Arshad (35). We suspect that they are in Delhi. We have even dispatched a Shamli Police team that has gone to Delhi to search for the girl," said Naresh Yadav, station officer at Kandhla police station. He added saying, "On Saturday, VHP men held a panchayat at a local temple and then made their way to the police station.
The forcefully entered the police station and started ransacking the premises. We asked them to remain calm and tell us their side of the story but they started breaking the tables and chairs inside the police station. We booked them under sections 147 and 148 of the Indian Penal Code." The VHP, however, debunked the cop's claim. "We know that the government of this state is against us, which is why we are always very careful when protesting. We took extra care to be polite and non-violent. All allegations against are false. The police are trying to shield an accused and we are being victimized instead. If the sections slapped against us are not withdrawn, we will be forced to file a complaint in the NHRC," said Subhash Malik, district president of the VHP.
Malik alleged that it was a case of "Love Jihad". He said, "The girl was lured by the man. We think that he may have even used black magic of some sort. It is all part of a larger conspiracy. A similar case had happened in Kawal village in the neighboring district of Muzaffarnagar. An incident of eve-teasing had led to the outbreak of the 2013 riots. The reason a small incident sparked the riots was the indifference of the administration and police. That is what is happening in Shamli as well. They should not shelter the accused, otherwise the consequences may be adverse."