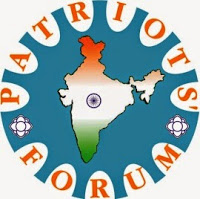 A proud moment
The Statesman/06 Aug 2014
Gitanjali part of WW-I commemorative event at UN
Press Trust of India
United Nations, 5 August
A poem from Nobel laureate Rabindranath Tagore's masterpiece The Gitanjali was recited by the Indian Ambassador to the UN Asoke Kumar Mukerji as part of a commemorative ceremony on 100 years of the outbreak of the World War I.
Mr Mukerji was among the 15 UN envoys who chose, recited and recorded poems related to the war by authors from their respective countries. The poems and their recordings were displayed at an interactive exhibition organised by the UK's mission to the UN yesterday as it took over the rotating presidency of the UN Security Council for August.
Mr Mukerji read verse 96 from 'The Gitanjali'. "When I go from hence, let this be my parting word, that what I have seen is unsurpassable," reads the first para of the poem. 
The Indian delegation said as the shadows of an impending world war were gathering, Tagore's poems encapsulated a simple faith in man and divinity, a refuge from the crass materialism that was engulfing the world. Among the poignant instances of the popular appeal of Tagore's poetry in war-torn Britain is the story of trench poet Wilfred Owen. After the death of her son on the warfront, Owen's mother Susan got his personal possessions back. In the notebook that Owen carried in his pocket, he had written poem 96 from Gitanjali with Tagore's name inscribed below.  Owen had recited lines from the poem when he had bid goodbye to his mother. Owen's mother had written to Tagore in August 1920 recounting the experience, moved by the power of the poem that reverberated in her mind in the voice of her lost son. In July, India had co-sponsored a commemorative event on the World War I at the world body's headquarters.
The courage and sacrifice of millions of soldiers, including thousands from India, who fought in the war was remembered at the event titled 'Learning from War to Build Peace.'
The event highlighted the importance of reconciliation through diplomacy and dialogue.
During the event, a short film showing images of the World War I was screened.  The film had particularly moving images of the Indian soldiers fighting in the battlefield across the world.
UN chief Ban Ki-moon had said that as the world marks the 100th anniversary of the "war to end all wars," nations continue to see horrific violence on many fronts. Mr Mukerji had said apart from the soldiers and medical personal from India who played a key role in the war, a large number of technical support troops during the war also hailed from India.
During the event, excerpts from letters and diaries of soldiers and nurses as they lived through the war were also read by UN interns and staff.  Among the three letters that were read was one by Indian soldier Gholam Rasul Khan, who was one of over a million volunteer Indian soldiers serving  as part of the Indian Expeditionary Forces. 
Source: Patriot Forum