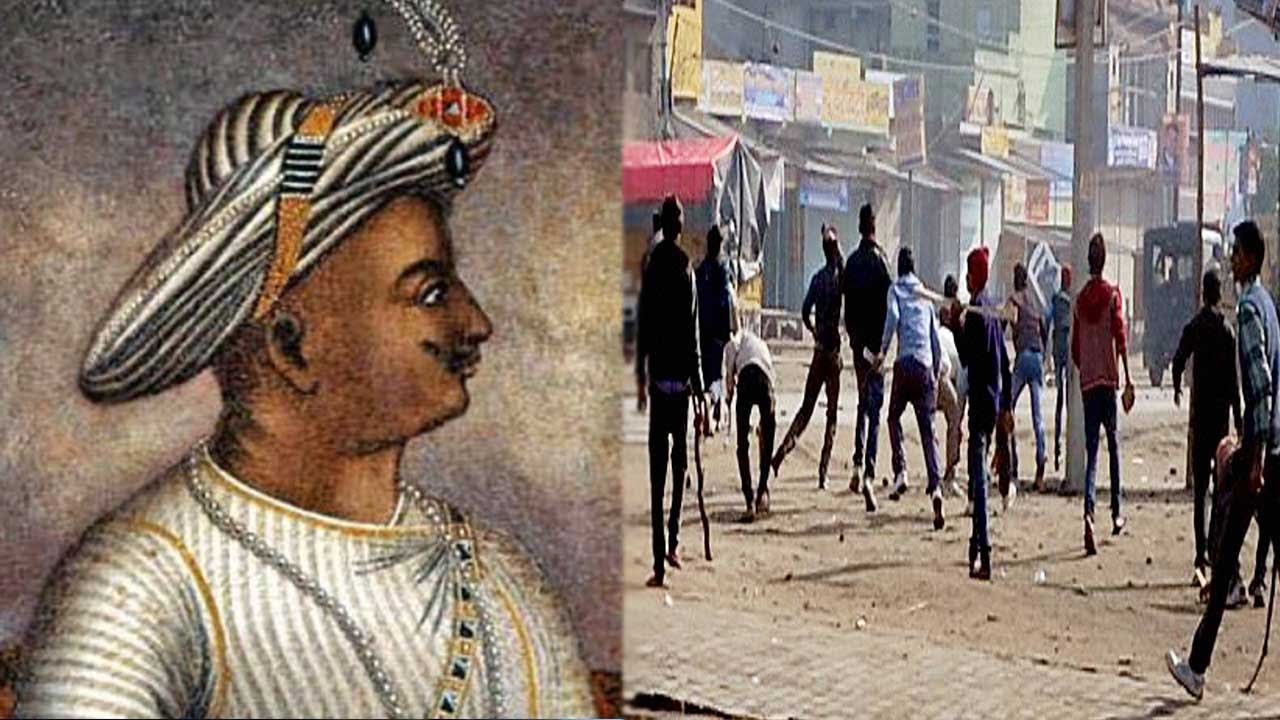 Mangaluru, Oct 25, 2016, DHNS
The activists of the VHP and the Bajrang Dal are ready to lay down their lives to stop Tipu Jayanti, said Vishwa Hindu Parishat regional organising secretary Gopal.
Speaking at the 'Hindu Jaighosh' meeting of the Bajrang Dal at Kadri grounds on Sunday, he said that last year, violence erupted in Kodagu following the death of Hindu activist Kuttappa. The state government must drop the idea of conducting Tipu Jayanti, he said.
"The chief minister has been eying the vote bank and is giving the title of national leader to Tipu Sultan, who have been murdering Hindus. He should not test the patience of the majority," warned the leader.
He clarified that Bajrang Dal activists are the real protectors of cattle. The activists would not have captured the illegal transporters of cattle if the government had implemented the ban on the slaughter of cattle.
VHP national joint secretary Surendrakumar Jain urged the state government to work to stop the murder of Hindu activists.
VHP zonal working president Prof M B Puranik criticised attempts to portray Bajrang Dal activists as hooligans and casteists. He said that the organisers of 'Udupi Chalo' are using the terms 'Dalit' and 'Ahinda' for political gain.
AJ Shetty Dental College dean Dr Sridhar Shetty said that one must go through works on history to know about Tipu. The people of Karnataka are supposed to celebrate the death anniversary of Tipu instead of his birthday, he added.
The convention passed a resolution to implement complete ban on slaughter of cattle, declaring cow as national animal, and ban on export of beef among other points. A separate resolution to urge the government to take measures to protect Hindus.
A rally was taken out by Bajrang Dal activists from Dr B R Ambedkar Circle to Kadri grounds, prior to the meet.
Source: http://www.deccanherald.com/content/577590/hindu-activists-sacrifice-their-lives.html